---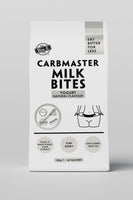 優惠價
成分
白芸豆提取物,草莓汁粉,栗子粉,獼猴桃漿果,優格粉,發酵開菲爾粉,全脂奶粉,抗麥芽糖糊精,綠色咖啡豆粉,紅花籽油,硬脂酸鎂,中鏈甘油三酸酯(Mcts),DL -蘋果酸
過敏建議:包含牛奶,堅果。

飯前使用2小包,每天最多3次。

請將本品放在兒童不能接觸的地方。
不適用於孕婦或哺乳婦女。如果您正在服用任何藥物或有任何健康狀況,請在使用本產品之前諮詢您的醫療保健人員。
不建議16歲以下的兒童使用。
Ingredient
White Kidney Bean Extract, Strawberry Juice Powder, Chestnut Powder, Kiwi Berry, Yoghurt Powder, Fermented Kefir Powder, Full Cream Milk Powder, Resistant Maltodextrin, Green Coffee Bean Powder, Safflower Seed Oil, Magnesium Stearate, Medium Chain Triglycerides (Mcts), DL-Malic Acid
Allergy advice: Contains milk, nuts.
Dosage
Warning

Keep out of reach of children.
Not intended for use by pregnant or nursing women. Please consult your healthcare practitioner before using this product if you are taking any medications or have any medical conditions.
Not recommended for children under 16 years of age.