---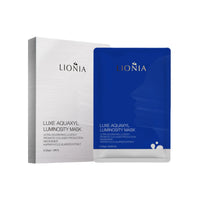 優惠價
The name Lionia was recently renamed.
It was formerly known as Royal La Perle. And Lionia is a Worldwide Brand from Australia. The products from Lionia are very good. It is a product that repairs and maintains the soft skin of all women like sand (Sand is mean gently). And Lionia is pretty much in the luxury category.
Not only forthe good results you get, but also for the great product style when you use it in public.
One of the most successful and best-selling Lionia products on display worldwide!