---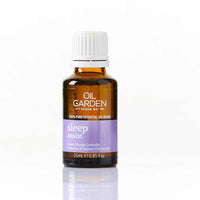 優惠價
包括甜橙,薰衣草,馬鬱蘭和德國洋甘菊精油,用於傳統芳香療法,有助於舒緩和幫助睡眠。
每毫升均包含以下精油:甜橙,薰衣草,甜馬鬱蘭和德國洋甘菊。
(2歲及以上的成人和兒童,可按要求使用或每天最多使用6次)
薰香:在薰香機中的水中最多加6滴(0.3mL)。
按摩:在10毫升基底油中加入5滴(0.2毫升),然後按摩至胸部和背部。
該調和油可以在室溫下保持24小時。
Sleep Assist with Sweet Orange, Lavender, Marjoram & German Chamomile essential oils that have been traditionally used in aromatherapy to help soothe and assist in sleep.
Each mL of PURE ESSENTIAL OIL contains essential oils from: Sweet Orange, Lavender, Sweet Marjoram and German Chamomile.
(Adults and children 2 years and over, use as required or up to 6 times a day)
Vaporisation: Add up to 6 drops (0.3mL) to the water in your vaporiser.
Massage: Add 5 drops (0.2mL) to 10mL carrier oil and massage into chest and back. The mixture can be kept for 24 hours at room temperature.